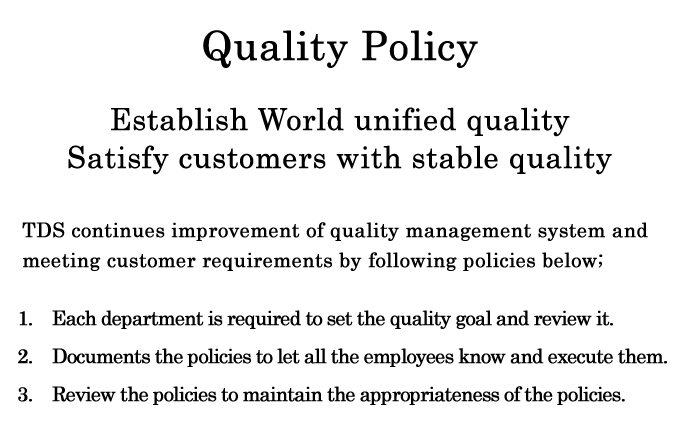 TDS has been dedicated into DS Solenoids manufacturing with the belief of "Make products with top quality for Users." to make ourselves the world best Solenoids manufacturer.
In the past 50 years of the history, the solenoids have been provided to numerous customers all over the world.
As the result, TDS brand has earned high confidence and trust globally.
TDS has been enlarging the foot prints with Akita, Japan, and China manufacturing plants for increasing demands and improved supply chains.
TDS will be improving the flexibility to meet wide and high-level requirements from the customers with the corporate belief of "Appreciation for being selected and supplying products to meet customer's expectation" to earn further trust and reliability.