Note: the photos below are the partial examples of solenoids TDS manufactured. Some customized solenoids are included in the photos.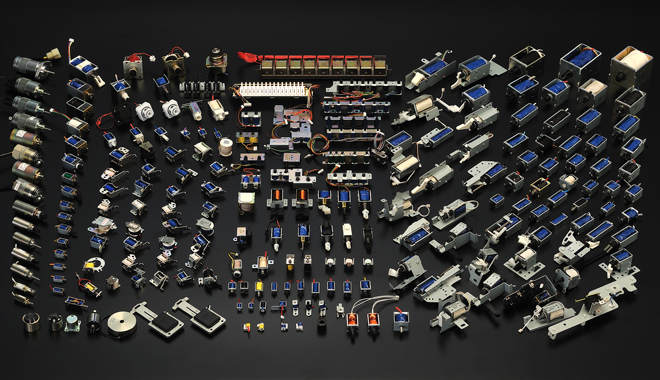 TDS offers standard solenoid series selected based on our sales history, the usage and specification requirements in our experience. TDS keeps inventory of the standard solenoids, therefore they can be delivered with short lead time orders to help customer's development or research lead time minimization.
Please refer to
Technical Information
for
information including DC Solenoid Characteristics
,
DC Solenoid Standard Specification
and
Remarks
to select the best suitable and economical solenoid. Or please fill in the Product Inquiry form
HERE
and send it to TDS for us to select and offer the best suitable recommendation to meet the requirements. If you cannot find what you are looking for in the product list, then please send your inquiry from
HERE
. TDS can offer customization suggestions for such special requirements.